Voted Best Pick-Your-Own in the Mid-Hudson Valley

Open everyday from July 21 through November 21, 10 am-5 pm
We'll be open from Sat., Nov. 17 to Wed., Nov. 21, 10 am to 5 pm! Come and pick up some fresh baked goods for Thanksgiving, pick some apples, and do some holiday shopping! For more info, click on the "U-pick and Upcoming Events" link!
Pick Your Own Nectarines, Plums, Apples, Pears, Peaches, Grapes, Tomatoes, Peppers, Eggplant, Pumpkins, and Flowers


Farm Market and Café

Bakery

Delicious desserts, including homemade apple cider donuts, served warm; cotton candy; and snow cones


Weekend Barbeques

2-acre corn maze, tractor-pulled wagon rides, contests with prizes, visits with farm animals, and much more

"Tiny Town"- a child-sized, colorful, and fun village in a park-like shaded area

Tavern at DuBois Farms with a variety of the best local hard cider, craft beer and wine

Major Credit Cards Accepted

FREE admission & FREE parking
No pets please
We are two of the few first-generation farmers in the Hudson Valley. Sixteen years ago, in an attempt to keep the small farming industry alive, we purchased a 54-acre farm, which was destined to be sold entirely for development. By replanting orchards and vineyards, revitalizing neglected fruit trees into a healthy and vigorous condition in order to produce some of the older, more sought after varieties of fruit, and constructing outbuildings and animal areas reminiscent of colonial times, we have created an idyllic setting, bringing a piece of Olde New England to the Hudson Valley. We have recently expanded the farm by 15 acres, and have planted many more fruit trees, as well as Christmas trees. We hope to be open through December in the very near future, and look forward to sharing the holiday season with you!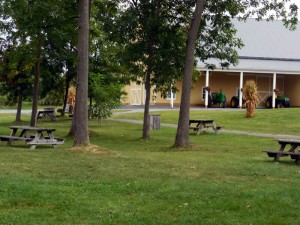 We are so pleased to offer the quality, quantity and variety of fruit that is sure to satisfy and delight our customers. We welcome you and your family to visit ours for apple picking and more at DuBois Farms Pick-Your-Own!
Sincerely,
David and Jolee DuBois
DuBois Farms Pick-Your-Own